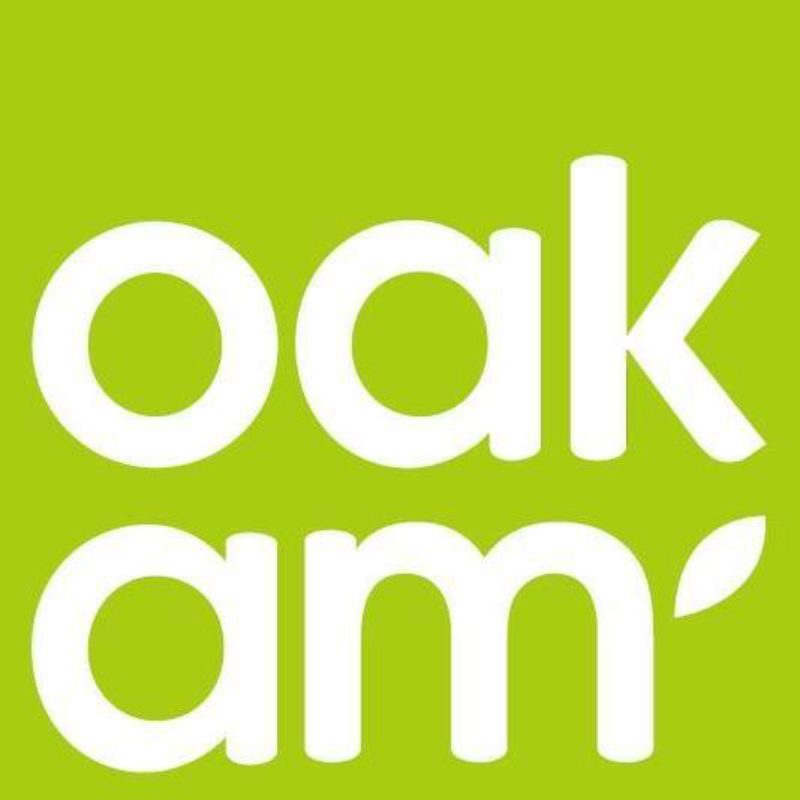 Web & Software Development
Posted 9 days ago
Full Stack Developer
Location
London, United Kingdom and/or Remote
Full Stack Web Development
Web Development
NodeJs
Docker
English
Team Work
Communication
Collaborations
You'll join the Engineering team, where you'll be at the forefront of developing and implementing our latest tech solutions. You'll also maintain our current systems, ensuring that we're up and running whenever our customers need us. 
Who is Oakam? 
Oakam is a digital micro-lender helping underbanked, overlooked, consumers onto and up the credit ladder. We believe that the credit industry is broken for the growing number of consumers looking to access vital funds, that help them establish or improve their credit score. At Oakam, we're challenging the status quo with a new model for consumer credit powered by the smartphone. Our digital, data-rich approach to micro-lending enables more personalised and inclusive credit scoring, that is lowering the barriers to affordable credit for those who need it most.
The Role 
Our environment is agile and fast paced so we are looking for someone who is hungry to make rapid changes and deliver top-quality products to make a positive impact on our customers' lives. We are looking for a AWS/FS/React/Node Js Developer that is capable of driving rapid innovation through the use of pragmatic, yet robust solutions in the short and medium term. We are modernising our tech stack so we would be very happy to hire someone with experience in, or an ambition to learn, any of the tools in our new stack (see list below). 
This year we are pushing the boundaries of what our platform and our business are capable of and we are looking for a pragmatic, innovative, results-driven developer to help us make that a reality. Bring your solid experience with C#, SQL server, and .NET, your willingness to learn, combine that with a positive attitude and a willingness to muck in with the team and together we can take this company to new heights. All while making consumer credit more accessible for all who need it - what could be more rewarding?  
You will report to our Head of Core Services Engineering.  
Everything to play for  
This year we're changing, we're leaning out our technology platform, led by our Chief Technology Officer. We're investing in remote working and working smarter. We have an exciting challenge to reimagine how to capture the lifecycle of credit at Oakam. Finally, this year we're customer first and product-centric, which means thinking about how to build a credit product that makes our customers happy.  
New Technology  
All of our engineers are fungible and T-Shaped, we have our depth in our favourite areas such as Deployment Automation, Cloud, Backend, Frontend, but we all have the scope and always want to learn more. Here are just a few of the technologies we're working with for 2021:  
NodeJS  
Python  
AWS  
SNS  
DynamoDB  
Docker  
Fargate  
X-Ray  
CircleCI  
Segment 
React Native
What you will bring to the role: 
- Good react native skills  
- Experience with either Azure or AWS  
- Some experience with, or a willingness to learn, the rest of our stack  
- You are incredibly autonomous and comfortable in fast-evolving environments
What you will get in return:
At Oakam we strive to maximise the wellbeing💚 of our people and we care about them being able to do their job anywhere that suits them. Therefore, we have implemented flexible working for all teams, including positively encouraged to work remotely from outside the UK (or London).🏠
We get that being able to have the freedom to choose benefits that suit you is key so some of the things we have implemented includes performance bonus trade off in share options.💰
Some other great benefits that you can look forward to at Oakam are:
- Private health insurance that includes dental🦷, eyecare🤓, therapies and EAP counselling😇 and gym membership🏋
- Pension up to 5% (with salary sacrifice to increase your take home pay)👵👴
- 26 days annual holiday leave (excl bank holidays) to enjoy some well deserved time off🌴
- Maternity and Paternity benefit (it gets better as we grow!) 👪
- Regular team get togethers to celebrate wins🥳🏆 and strategy away days!
Sound good? Apply now!