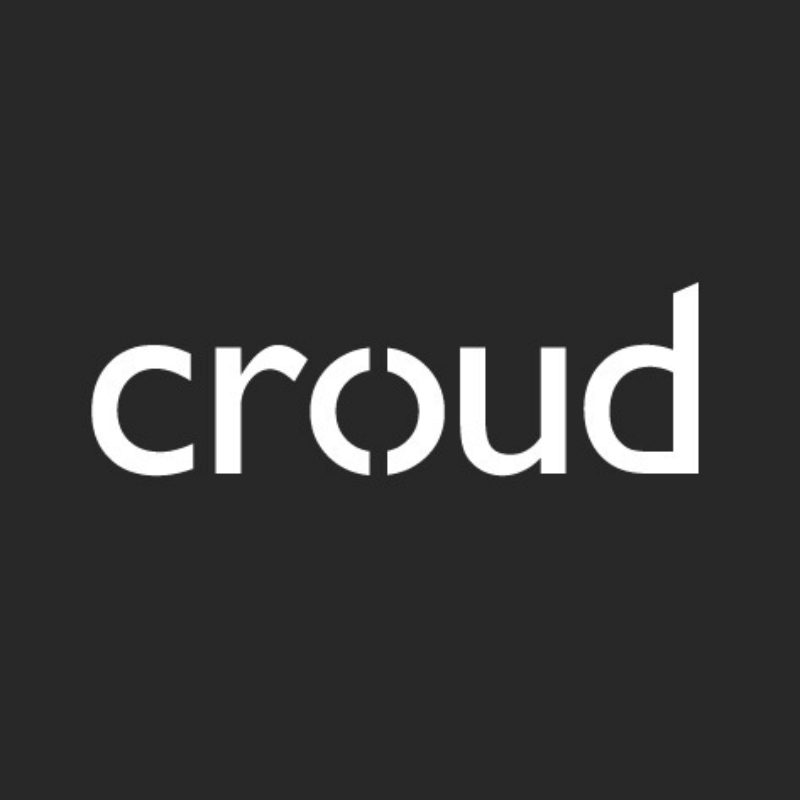 Web & Software Development
Posted 12 days ago
Senior Python Developer
Location
London, United Kingdom
Developing
Coding
Design
Communication
English
Team Work
Creative Coding
API
Collaborations
Croud continues to grow rapidly, and our industry is evolving. A competitive edge for digital advertisers will increasingly be found in how they leverage their proprietary technology to drive efficiency and deliver exceptional results for clients.
Croud is a digital agency unlike any other, as well as a core team of highly talented individuals across a huge range of disciplines, Croud operate a global network for freelance professionals (Croudies), this network provides unparalleled reach, scale and capacity to deliver work of the highest quality to our clients. Croud also invest heavily in Technology and Tools to support the work of the teams. The Senior Developer plays a crucial role in helping drive the engineering effort forward, and in shaping Croud's multi-stream product strategy. 
The successful candidate in this role as Senior Python Developer would report to the Technical Director, and would work closely with the Croud Engineering and Product teams.
The right hire will share Croud's values:
Passion: loving what you do and being driven to excel with each new project
Imagination: meeting challenges creatively and ready to try new ideas
Integrity: accountable and always excellent to one another
We're looking for a highly motivated self-starter, comfortable working with multiple stakeholders. The role involves extensive interaction with third party services and partners, so knowledge of consuming and creating RESTful APIs is also advantageous. The Croud Control application consists of a number of clearly separated services - primarily using Django Rest Framework, though other frameworks and languages are used for specific parts of functionality. 
There will also be opportunities for developing junior team members in the future as the team grows as well as project management through liaising with external resource to ensure tasks are completed on time.
The successful candidate will be keen to learn, want to strive for success and have a desire to question everything. An analytical mind-set coupled with the ability to think laterally is a must for this role.
RESPONSIBILITIES
Working directly with the Technical Director and Product Director to lead the development of Croud 'tools' - standalone applications focussed on consuming third party data
Managing the maintenance of any developed tools, ensuring parity with third party API versions and feature deprecations
Create and maintain documentation to support any development of tools and operation in a production environment
Work with other members of the company to help improve workflow and processes
Ensure operations requirements are met prior to production deployment
Assist triage and resolution for production issues as they arise
Contribute to the improvement of the platform - suggest improvements to code, technology, architecture & workflow
Successful delivery of the solutions to agreed timelines
Ongoing management of bug fixes and product refinements
Key stakeholders:
Line Manager: Technical Director
Key stakeholders: Product Director, Chief Technology Officer, Head of Product
Other stakeholders: Engineering Team, Product Team
PERSON SPECIFICATION
The most relevant skills, experience and responsibilities include:
Degree level education or relevant equivalent experience
In-depth demonstrable experience in software development in Python with excellent knowledge of the language
Familiarity of common design patterns, modern frameworks and secure coding standards
Experienced with data manipulation from third party sources
Ability to lead the development and delivery of a feature, with the confidence to make technical decisions autonomously, and to clearly communicate the reasoning behind them
Responsible for following coding standards, builds appropriate unit, integration and load tests, and deployment scripts across the team
Responsible for translating specification documentation provided by the product team into clearly defined functionality
Responsible for developing, compiling and unit test building for delivery to QA
Responsible for timely planning and execution of amendments due to relevant third party API updates
COMPANY BENEFITS
On completion of the three month probation period every employee is eligible for the benefits listed on our careers site which include:
25 days holiday a year
Annual performance bonus
Sale commission
Recruitment referrals bonus
Gym membership contributions
Ride to Work scheme
Rail card
Season Ticket loan
Free fruit, breakfast cereals and tea & coffee
Free home office chair
Enhanced maternity and paternity package
Life and income protection
Medical Cash Plan
Share option scheme
Agile working policy
Standard hours are from 9.00am to 5.30pm, there's flexibility if agreed in advance with your line managers (it may also be necessary on occasions to work outside of these hours).
Croud is an equal opportunity employer and does not discriminate on the grounds of a person's gender, marital status, race, religion, colour, age, disability or sexual orientation. All candidates will be assessed based on merit, qualifications and their ability to perform the requirements of the role.