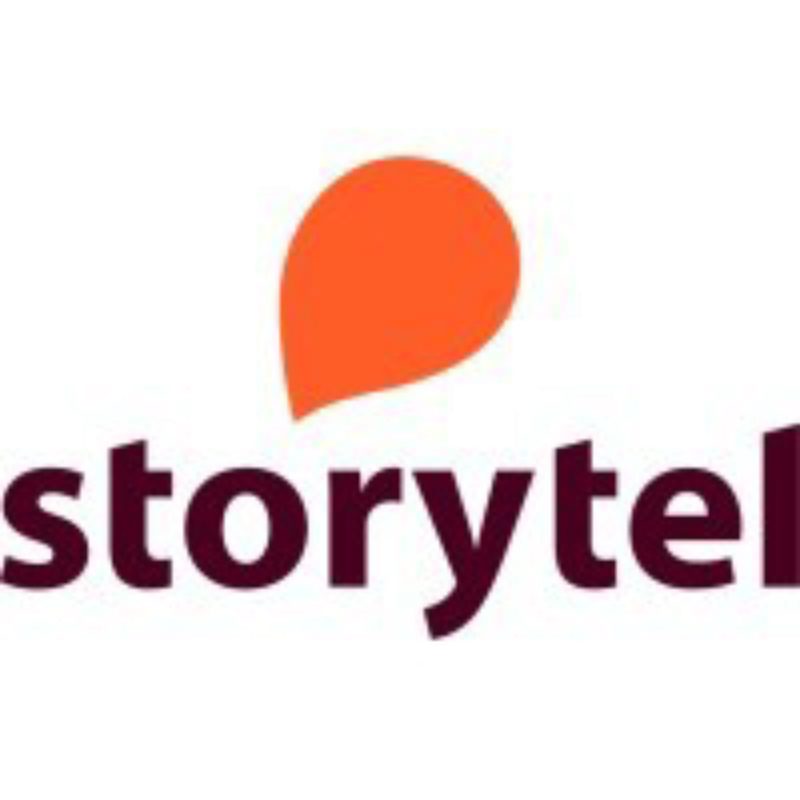 This job expired on 15 Feb, 2022
UX/UI designer
Location
Copenhagen, Denmark and/or Remote
UI
UX
UI/UX Design
App Design
Android
Figma
Digital Design
Web Design
At Storytel we believe that powerful stories add an extra dimension to life. We offer hundreds of thousands of audiobooks and ebooks to customers in more than 20 markets, with several new markets launching in the coming year. Storytel is Northern Europe's largest audiobook streaming service and we're now looking for a tester to join the team! Storytel's vision is to make the world a more empathic and creative place with great stories to be shared and enjoyed anytime, anywhere by anyone. 
About the Team
Our newly formed multi-platforms team will focus on bringing the Storytel experience to platforms that are becoming increasingly important to our customers – wearables, car audio systems, speakers and other devices. We are now looking for a skilled UX/UI designer who is ready to take on the task of crafting these experiences and becoming a key player in making Storytel's multi-platform strategy come true. 
About the Role
You will take ownership of UX strategy and visual design of the Storytel experience on well established platforms such as Apple Watch, Android wearables, cars, smart TV, speakers as well as emerging platforms and devices. Your work will span throughout the entire design process – from initial problem discovery and exploration, through conceptualization, design, implementation, to delivery of a beautifully designed user interface. 
To accomplish this, you'll collaborate with our users, product managers, engineers, and data analysts. You will conduct research to identify customer needs, produce wireframes, prototypes, and refine designs based on data and user feedback. You will also actively engage in our design organization, collaborating with other designers to maintain design consistency and cohesiveness across different platforms and products. As part of a distributed Product design team of over 20 designers, you will have access to professional exchange and development through our design forums, design reviews and other initiatives. 
About You
We are looking for a skilled product designer experienced in designing for iOs and Android devices on multiple platforms. We don't expect you to master every single platform from the get-go, but rather be a quick and eager learner who is interested in continuous learning and professional development. You have a proven expertise in leading the UX process from insights to delivery, resulting in refined and appealing UI, aligned with our brand and accessibility requirements. You always put the user first and base your decisions on user insights, data and business requirements. This helps you to create a balance between visual aesthetics and functionality and deliver a product that's accessible and delightful to use. 
To be successful in this role we believe that you have 
📲have at least three years of experience as a UX/UI designer in product development
 ⭐️be able to present at least one project that matches the platforms' description above on your portfolio
⌨️have experience of designing for mobile devices, on either Android or iOS platforms
🧠have experience of of designing for multiple screen sizes, making sure a uniform experience is delivered in all formats
☁️be skilled in Figma 
👩‍💻always keep up to date with the latest design trends and technologies 
⭐️be a great team player with a growth mindset who is open to feedback and solution-oriented
🇬🇧Excellent at writing and speaking English
What we offer
Participate in developing a top-notch streaming entertainment platform used by over a million users worldwide
Plenty of autonomy and responsibility
Your own yearly education budget
A workplace that values creativity and personal initiative
Limitless audio and ebooks from our own service
An international team of super-talented colleagues
Explore, work and implement some of the newest and hottest technologies
A company full of book lovers
Ability to work from any of our offices in Umeå, Stockholm, Karlstad, Lund and Copenhagen
Does this sound like you? If you feel like Storytel is a place where you could thrive, let us know and we will contact you as soon as possible.