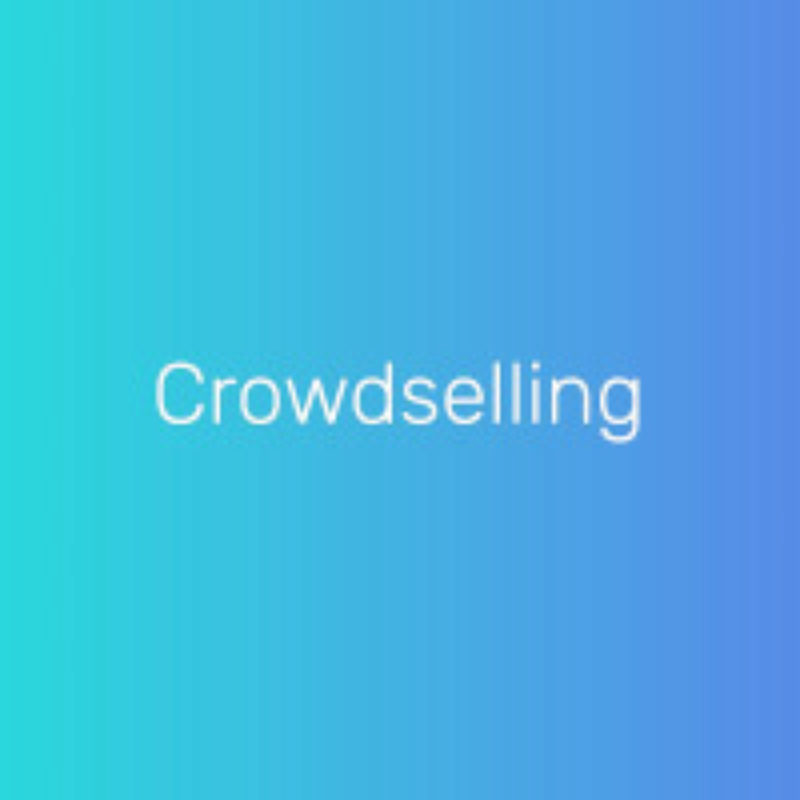 This job expired on 18 Mar, 2021
Advertising & Events
Posted 3 months ago
Digital Marketing Manager
Digital Marketing
Marketing
Content Marketing
SEO
Adobe Photoshop
Google Analytics
Google Analytics 360
Crowdselling is an all-in-one fundraising platform for associations and schools. They can start a ready-made webshop with products from Belgian suppliers like Jules Destrooper, Les Tartes de Françoise and many local merchants.
Helping nonprofits raise more money with less effort, that's our mission.
We're growing rapidly and are looking for an experienced digital marketing manager who takes ownership of Crowdselling's customer acquisition by defining and executing our marketing strategy to raise awareness, generate leads and ultimately drive growth.
About you
Dutch is your mother language
You are a passionate digital marketer / growth hacker and have at least 3 years of experience selling a digital product
You are self-motivated, confident to make decisions and happy to work autonomously. This means you can set strategic goals as well as take care of their implementation.
You have a can-do attitude with a strong bias toward action and failing forward. Bringing your ideas to life gives you energy
You are able to handle multiple competing priorities in a fast-paced environment
You are creative with content, community management and data
Have you ever been (or are you currently) active as a volunteer at a sports club, youth movement, service club or other small non-profit in Flanders? Fantastic! Then you know perfectly how to talk to our customers and what they need.
Bonus points if you like making memes for our #random Slack channel.
Responsibilities
Design the customer journey and manage all digital touch points incl. the website and social media accounts
Identify and areas for growth across different marketing channels (SEA, SEO, email, social media, etc.)
Optimise conversion of current assets, including cold emails and landing pages
Create Crowdselling's marketing materials, ensuring consistent branding and messaging across all marketing communication activities
Do content-based outreach with announcements, interviews with happy customers, testimonials, best practices and more
Put in place systems for measuring, reporting, and optimising key user growth metrics
Skills
You have previous & proven working experience as a Digital Marketer and/or Growth Hacker
You're an expert in content marketing. You can write actively and attractively in flawless Dutch and English, be it for a landing page or a press article
You have profound digital marketing expertise including
SEO… The best place to hide a dead body is page two of Google, right?
Social media advertising & retargeting
Metrics analysis, tracking & ROI optimization
Building high-conversion landing pages & online ad campaigns
Email marketing
You can handle tools like Webflow, Asana, Airtable, Hootsuite, Photoshop, Google Analytics... And because you're a fast learner, you don't mind if you don't know one of the tools in this list yet
You have outstanding analytical and problem-solving skills
High standards of excellence and attention to detail
Experience with marketing automation is a plus
What's in it for you
Full time position
Flexible working hours and location. Our offices are at an awesome coworking space right next to the train station of Aalst. Working from home for a couple of days a week is possible (and, alas, recommended in the first weeks on the job)
Get experience owning growth at a fast-growing company
Attractive salary package in line with your profile and experience
A full menu with extra benefits to choose from
A high degree of freedom and our full support to succeed
We work hard on our mission and have a lot of fun while doing so. We are committed to make everybody feel part of the team. We value the individual and embrace diversity.
Also, because we were founded right before the corona crisis, we're considering making pyjama pants the official Crowdselling uniform.