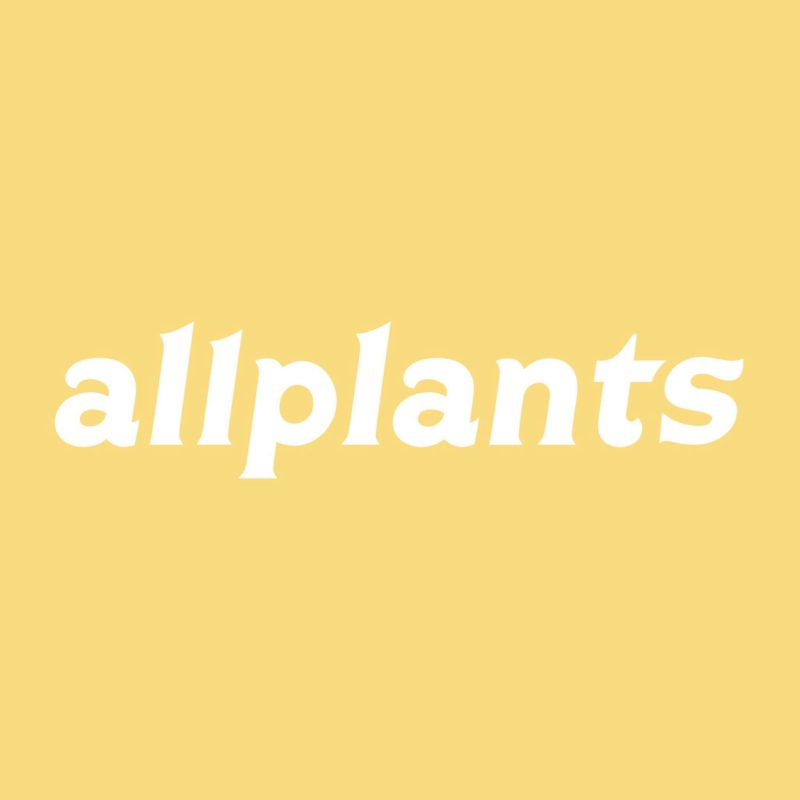 Advertising
Posted 11 days ago
Marketing Analyst (Performance)
Location
London, United Kingdom
Marketing
Analysis
Analytics
Market Analysis
Strategic Analysis
Organisation
English
Team Work
We've created allplants to make eating more plants a supremely positive choice that is delicious, healthy, accessible and full of joy: an inclusive celebration of food and life: a fiesta, not a fast. Through our food and website we make it delicious and easy for anyone to make the switch towards plants one dish or day at a time, with delicious, chef-made, plant-based food straight from our kitchen to yours. 
Already the leading plant-based living platform in Europe we've served millions of meal-times to homes UK-wide, subscribing for feel-good, healthier living. Our plans for 2021 and beyond are as exciting as they are delicious - growing our kitchen and product range to serve our expanding community of allplants people at pace!
allplants is one of only a handful of venture capital backed B-Corps in the world, dedicated to leveraging high growth principles in order to help solve the climate crisis at scale, using business as a force for good. Our chefs and creative food puts us at an exhilarating frontier of culinary invention, creating new plant-based delights to help anyone make the step towards trying out vegan for size - the fastest way to boost your health and chop down your food carbon footprint (by 35% with just one meal per day!). Our team of +140 cook, taste, create and (usually when not in lockdown) operate from The Greenhouse, our HQ in North London.
The role.
You will be responsible for not only continuously setting up and running campaigns, but their subsequent optimisation, analytics of trends and collection of insights to feed back to the marketing, creative and product teams, all with the ultimate goal of achieving that 3:1 LTV:CPA ratio.
The salary for this role is up to £24,000 per annum based on our internal framework. 
Campaign Management
-Management of your assigned channels, including: day to day optimisation and reporting
-Structure + management of budgets in order to maximise results
-Regular creative reviews + briefing new concepts. Working closely with the creative team in order to ensure ads are on brand, communicating our proposition effectively, and we are regularly testing new ideas
-Keeping up to date with new channel features as well as competitor activity, ensuring we don't miss any opportunities. 
-Identifying the right timing and approach for testing other performance channels. Using the knowledge you have gained through existing channels as well as researching best practices to maximise the test budget.
- Where relevant: management of agency by monitoring performance, keeping them informed of business updates and regularly checking in to make sure campaigns are being managed as effectively as they would be in house. 
Testing & Optimising
-You will be responsible for optimising campaigns by spotting trends, segmenting audiences and identifying / testing hypotheses around what messaging resonates with whom. 
-This includes being part of driving improvements and testing on our key landing pages. As the person who understands which ad and message drove someone to site, you are able to make sure there is consistency throughout the user journey.
-You will carry out A/B tests on an ongoing basis, both through our ads and on-site, along with the product team + tech team. Bringing your analytic mind and holistic view of end-to-end performance to conversations, ensuring we are constantly learning and improving the key metrics.  
Analytics & Reporting
-Using tools like Power BI, Google Analytics and Excel, you will analyse performance and feed learnings back into our strategy, at campaign, channel and multi-channel levels. 
-As you develop your skills you will help build on existing tools, creating team dashboards and slicing and dicing our marketing data in ever more complex ways.
-You will be required to report on campaign and creative level performance, turning the complex data and learnings you've discovered into something digestible for all, with clear actionable insights.
-Additionally you will be required to work with both the retention team and possibly external data sources to heighten your understanding of both our existing and future customer, feeding this back into our campaign and creative planning.
How the first 3-6 months will look:
-You will be responsible for setting up, running and optimising campaigns on our core digital marketing channels (such as Facebook or Google).Working closely with our existing Analyst to ensure we're maximising performance and regularly learning through AB tests. 
-Manipulating and analysing data, drawing conclusions and communicating findings to the wider team. 
-Learning the ropes on Facebook Business Manager or Google AdWords.
-Working with our creative team to assess what creative concepts are working and brief in new ones. 
What you'll need
Analytical and detail-oriented. A degree in Maths, Physics, Computer Science, Economics or other numerical/analytical degree. 
Achieved a 2.1 or higher in undergraduate degree.
Excited by the chance to learn how to use a number of the most powerful marketing tools out there to run super efficient online advertising at scale
Highly organised and ability to work in a fast-paced, result-oriented environment.
Curious, full of questions and have a passion for problem solving and an eye for detail, you want to understand things for yourself, try out new ideas and drive results.
An excellent communicator and team player. You're equally convincing as you are a great listener.
Able to make mistakes and learn from them, move fast and boldly drive yourself and your teammates around you. You're always keen to get involved outside your remit.
Comfortable with excel and analysing data, knowledge of pivot tables is recommended.A friendly face with a sense of humour, high energy and passion for the plant-powered future we're building.
*please note! 
The qualifications and experiences above are a guide and we'd still love to hear from candidates with more or less experience, provided the requisite skills can be demonstrated. 
Candidates must have the right to work in the UK.
our offer.
- Be part of a growing b-corp startup and help shape the future of food
- 32 days holiday a year (including Bank Holidays)
- 10 weeks of full pay for maternity/paternity leave 
- Employer contributions to your pension plan
- We all have a meaningful bit of allplants that we own 
- Healthy food and lunches every day at HQ and lots of allplants tastings (!) from our exceptional in-house chef and development teams 
- Quarterly socials (we love a good party!) and weekly staff-led activities (football club, netball league and PT sessions in the park)
- Listed as Escape The City's and Rocket List's top companies to work for ✌️
- A free monthly tasting delivery of allplants for everyone to taste what's cooking!