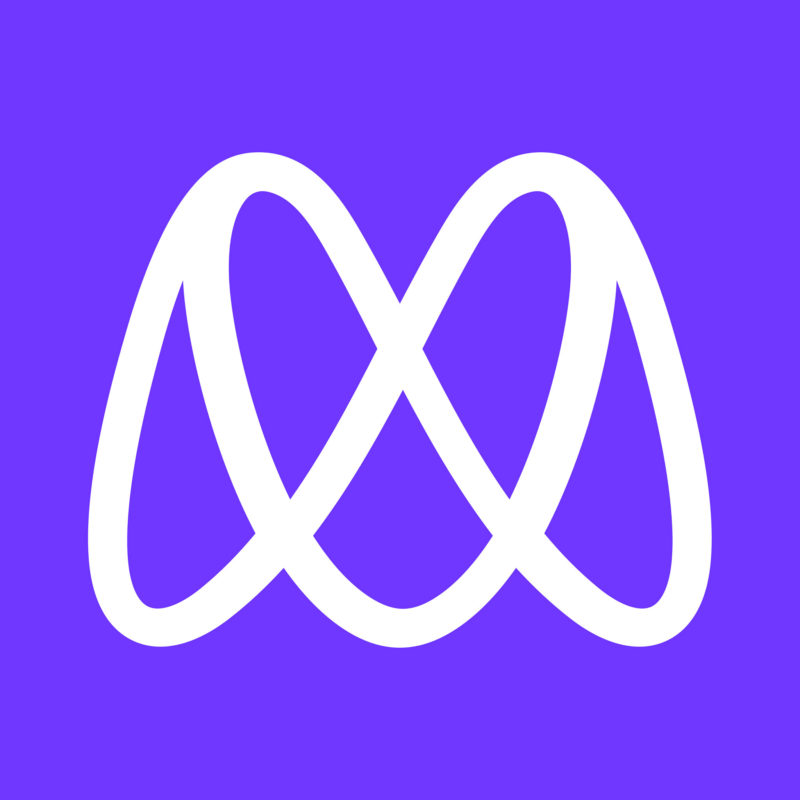 This job expired on 3 Jan, 2022
Design
Posted about 2 months ago
Experience Designer (UI/UX + Service Design)
Location
Lisburn, United Kingdom and/or Remote
UI
UX
Experience Design
UI/UX Design
Collaborations
Storyboarding
Prototyping
Design
We believe the place where you are born shouldn't determine your opportunities in life. We provide access to global opportunities by offering a world-class education no matter where you come from.
Microverse is an online school for software developers where students learn to work remotely with people from around the world. Students don't pay tuition until they get hired and start a global career. As of today, we have students in 100+ countries, and 96% of our graduates get a job within 6 months with an average salary increase of 240% working for companies like Microsoft, Huawei, and VMWare.
We are backed by amazing investors worldwide, including Y Combinator, Northzone, General Catalyst, and many world-class angel investors, such as Paul Graham, Paul Buchheit (the creator of Gmail), Kevin Hartz (the founder of Eventbrite), and Erica Brescia (Github's COO).
We are a passionate and fast-moving team of global citizens working remotely from 12+ countries. Being remote-first and transparent, we take pride in the amazing remote culture we are building, while also making time for in-person time with team members around the world. We are a small but mighty team of curious, life-long learners, who love tackling challenges and helping shape the future of education.
Talent is universal, but opportunity is not. We're on a mission to change that. With the recent closing of our Series A, there has never been a more exciting time to join our growing team.
About the Role
The role of the Experience Designer (UI/UX + Service Design) is to understand the totality of a student's experience within Microverse, then facilitate the co-design of touchpoints, workflows, and experiences that address specific areas of the student journey across all channels. Our teacher-less learning experience requires very intentional design, both with our software tools like our Student Dashboard and the more complex interactions like groups of students giving each other feedback on projects, which has both offline and tools components.
You will be the first senior hire helping us build out our design discipline. You will guide other designers toward best practices in both user experience and service design. You'll create and champion design systems to ensure a high bar of quality and holistic cohesion across all Microverse experiences.
The Experience Designer will report to the Head of Product & Learning, and day-to-day you'll work with a cross-functional team. You'll collaborate with PMs, developers, and operational staff as you work to holistically design an effective, scalable, supported student experience. And while we are highly collaborative, we are also highly asynchronous and strive to abide by remote-first best practices. You'll send a lot of Loom videos and have comment conversations on documentation before meetings, so we can all stay off Zoom and maintain our flexible working schedules.
We are actively growing our Product Development teams nearly from the ground up. You'll get an opportunity to be a highly impactful member of a fast-growing, mission-driven start-up with ambitious goals and a strong culture of care and collaboration.
Duties and responsibilities
Define student experience goals and high level design principles for the design practice at Microverse.
Own the holistic Microverse student experience, both online and offline.
Collaborate with the product managers, engineers, and other designers to work through product discovery, define problems & goals, map user flows, create customer journey maps, prototype interactions, and launch new products and services.
Create and contribute to best practice guidelines and a company-wide design system.
Design UX (or Student Experience, as we call it) and service design concepts down to the last detail based on student needs through all phases of their journey: from research, concept development, design refinement to prototyping and user testing.
Design pathways of navigation through an experience, demonstrating understanding of content, functions, and relationships within our systems.
Create storyboards, user need specifications, personas, use flow scenarios, user journeys, information architecture, flowcharts, interactive mock-ups, design prototypes, service design guidelines, and specifications.
Prioritize and define approaches to understand the student's story/journey, guiding others in doing so.
Engage in prototyping as a team activity, actively soliciting prototypes and testing with others.
Champion user research to focus on all "customers," both internal (staff) and external (students).
Design the architecture of the functions and information of the experience, converging and translating technological, operational, and functional constraints into human-centered opportunities.
Use qualitative and quantitative research to guide design directions.
Support and plan for variation of user contexts (e.g. culture, environment, and activity).
Understand technical complexity and risks, run collaborative design activities, influence others and build consensus.
Determine tradeoffs to make in a design with working in #StartupLife where we need to be scrappy with our resources
Education, Skills, and Experience
5+ years experience at an agency, tech company, or other related field as an experience designer with a strong understanding of both user experience and service design concepts.
Excellent visual and interaction skills.
Systems-thinker with the ability to think beyond the pixels and design for offline experiences, considering both the student experience and staff experience.
Proven experience synthesizing quantitative and qualitative data from multiple sources to identify opportunities and recommend design directions.
High level of expertise in setting up and conducting multiple aspects of UX research involving design thinking and state-of-the-art research methodologies.
Experience with making complex services easily digestible for your audience.
Proven strong analytical abilities and problem-solving skills demonstrated in excellent creative ideation, strategic thinking, and visual and verbal storytelling.
Proven ability to define the design process and lead others through it.
Ability to accurately scope their work as well as support their teammates'.
Can motivate and drive small teams to transform a product.
Strong communication and stakeholder management skills.
Demonstrated ability to help a team navigate ambiguity, set vision, and set strategy for global products and experiences.
You Ideally...
Have designed an experience that has online and offline components.
Have experience designing for learning experiences.
Have a great eye for design and understand the best practices in software development.
Have worked remotely and asynchronously, especially for a startup.
Will write the word "potato" somewhere in your cover letter.
Have experience working cross-culturally and/or have lived in countries other than your home country.
Salary Description
At Microverse, salaries are transparent and based on location and experience. The salary range for this role could be between $64,257.53 - $112,044.76. We used Kiev and New York City for the range benchmarks.
Some example salaries for locations are below:
Lagos: $79,039.70
Warsaw: $77,797.35
Kiev: $70,189.00
Bucharest: $68,164.64
Mexico City: $68,911.85
Sao Paulo: $65,391.85
New York City: $112,044.76
At Microverse, we strive to work asynchronously as much as possible in order to make global remote collaboration effective and efficient. However, we have core hours where every team member is expected to be available for meetings. Core hours at Microverse are 10:30am to 12:30pm Eastern Time, USA. If you live in the West Coast of North America or in Asia/Pacific, this will probably impact your daily schedule more than other team members.
Core Working Hours
At Microverse, we strive to work asynchronously as much as possible in order to make global remote collaboration effective and efficient. However, we have core hours where every team member is expected to be available for meetings. Core hours at Microverse are 10:30 am to 12:30 pm Eastern Time, USA. If you live on the West Coast of North America or in Asia/Pacific, this will probably impact your daily schedule more than other team members.
Why you might be excited about us
Opportunity to join a fast-growing, mission-driven company and make a positive impact on thousands of people around the world.
Leading remote-first working culture.
International company retreats with our global team once every ~9 months.
Meet-the-team travel allowance.
Learning and development stipend for books, courses, and conferences.
Hardware & office set up stipend.
Unlimited PTO and 12 weeks fully-paid parental leave.
Work alongside our fully distributed team from 12+ different countries.
This position is a full-time remote position.
Our team believes in and embodies our core values:
We are global citizens
We are passionate about our mission
We invest in people
We are eager learners
We are transparent
We take ownership of our work
We live a harmonious life