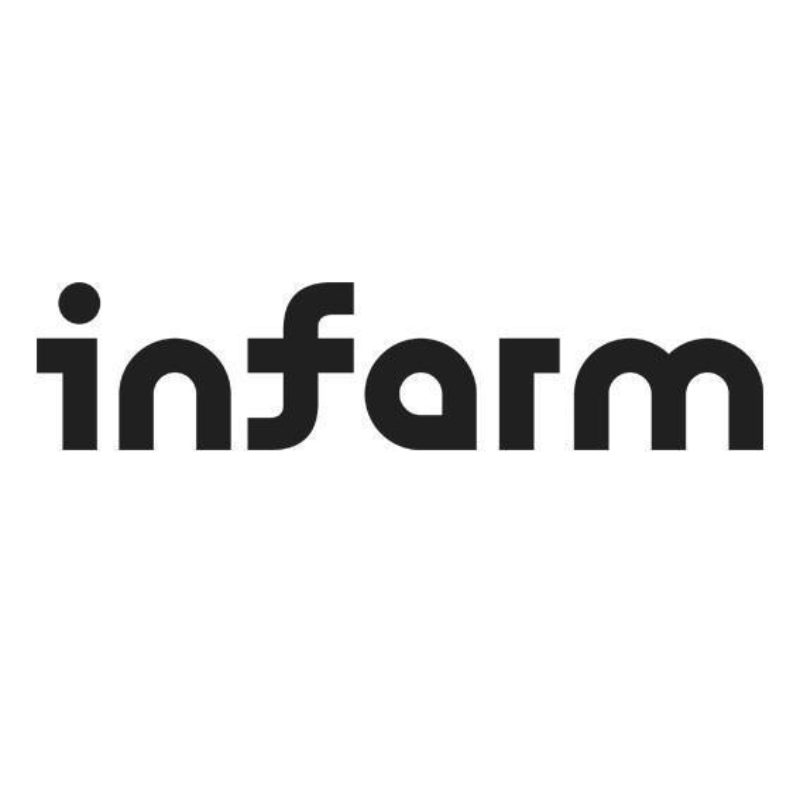 This job is already taken
Graphic Design
Posted 26 days ago
Digital Graphic Designer (m/f/d)
Graphic Design
Adobe Creative Cloud
Organisation
Creativity
English
Team Work
Concept Design
Innovation
Passionate to eat better, Infarm was founded in Berlin in 2013 by Osnat Michaeli and the brothers Erez and Guy Galonska. With the aim to share the goodness of own-grown produce with everyone, they developed a smart modular farming system, that allows distribution of farms throughout the urban environment, growing fresh produce in any available space and fulfilling any market demand. 
Today, with cutting edge R&D, patented technologies, and a leading multi-disciplinary team, Infarm is growing a global farming network helping cities become self-sufficient in their food production while significantly improving the safety, quality, and environmental footprint of our food. 
Be part of the Infarm (r)evolution and help people to take back ownership of their food. 
Who you are
You're excited about our vision to reshape the food industry.
You believe diversity, collaboration and teamwork are key drivers for success.
You thrive in an environment where you can take ownership and solve challenging problems.
You love a challenge and want to do well while doing good.
You want to expand your horizons and grow with us as we grow.
Responsibilities
The Brand team is part of the marketing team and owns every aspect related to the visibility and tone of voice of our brand across all the different platforms. We create a strong worldwide consumer brand that feels hyperlocal in every place where we launch.
As Infarm's Graphic Designer:
You will work closely to the Graphic Design Leads in a small creative team responsible for multi-channel solutions for the Infarm brand.
You will create effective, functional and energetic design solutions for in-store comms and activations.
You will have a master-level understanding of design, packaging, in-store and point of sale solutions.
You will create and maintain concept and presentation boards, integrating cutting edge trends into strong design concepts.
You will have a strong understanding of visual trends, with particular attention to retailer and market standards.
You will independently manage the quality of design throughout all phases of a project.
You will brainstorm ideas and contribute to the creative process of the entire Brand Team, working to briefs set by the Graphic Design Leads.
You will be able to use research insights and performance data to suggest new design solutions in line with the Infarm's business priorities.
You will understand the implications of designing for different platforms and devices, tying these together with an impeccable attention to detail.
Requirements
Have 3+ years of experience in a creative design agency or related field
Creative and energetic team player who has a passion for graphic design and innovative retail solutions
Out of the box thinker, original and creative
Native in using the full Adobe Creative Cloud package
Ability to successfully self-manage own workflow with tight deadlines
Striving when working in a fast paced and high volume creative environment
Creative portfolio and a motivation letter are required
You also read job applications completely and show it by writing "I love Basil" in your application letter
Fluency in spoken and written English
What we offer
The opportunity to join Infarm as we expand across the globe and help change the future of farming
A friendly work environment with a diverse group of motivated, talented, and visionary colleagues
30 days of vacation plus an extra day off on your birthday 
Pension scheme