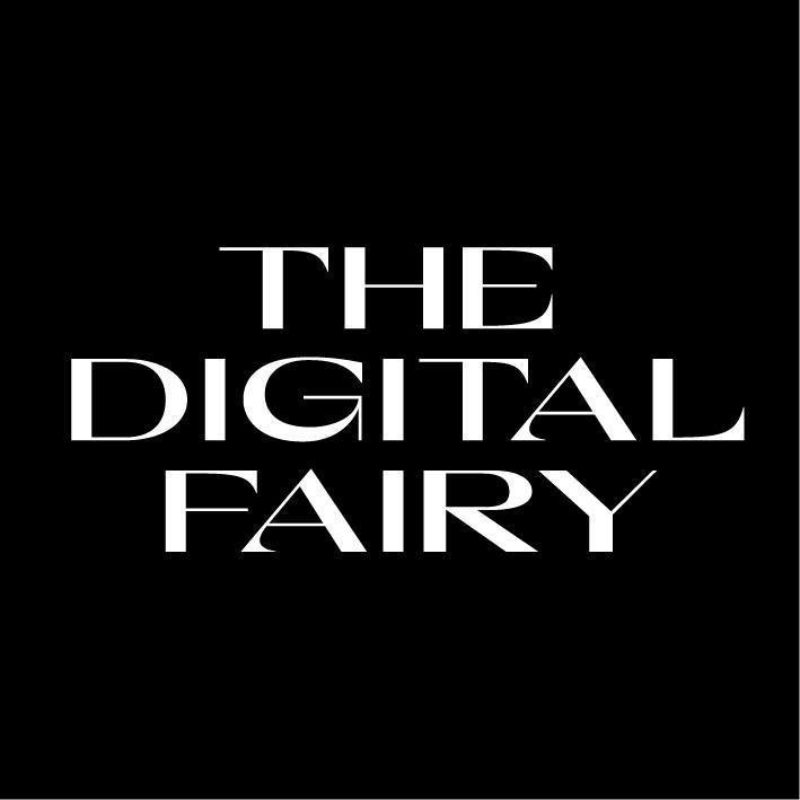 Writing
Posted 6 days ago
Culture Writer/Editor
Location
London, United Kingdom
Writing
Editing
Innovation
Creativity
English
Team Work
Conception
The Digital Fairy is a creative agency and youth marketing powerhouse at the heart of social media and youth culture. Our female-first team creates marketing campaigns and activations for brands like Nike, Adidas, Shrimps, Ariana Grande, Sephora, Depop, Ganni, Hello Kitty, MAC and Bleach London. We've also grown our own brand presence organically over our last 8 years in industry. 
Over the past year we've established ourselves for our playful and intelligent editorial output; with a tech column in Miss Vogue, a debate series at Shoreditch House, daily 'Digi News' industry bulletins, and interactive Fairy Forecast trend reports that document everything from post-truth beauty to online activism, CGI influencers to The Cool Zone. We've built up an active audience (which we call our Fairy Family) of industry insiders, trendsetters, creatives, students, and Digi brand fans from the fashion, beauty, music and lifestyle industries. 
We're currently looking to expand our editorial capacity, and facilitate a shift towards becoming a media platform in our own right. We're hiring for an ambitious Culture Editor to help us get there by leading editorial output for The Digital Fairy. Like all our roles, the job is hybrid; requiring an agile mind and the flexibility to juggle different types of projects and content – writing long form trend reports, articles, interviews, social posts, podcast scripts, creative copy, cultural collaborations etc. It's an external facing role, so you'll also be a people person, and happy to interview, investigate or present. Like us, you'll also get fired up about trends and be completely obsessed with social media. You'll come to the table with tons of ideas for what The Digital Fairy should be doing and saying; and you'll be ready to see them through from concept to delivery. 
You'll be working alongside our Social team and Creative Strategist, and you'll report into our Creative Director. 
Our ideal candidate: 
– Mid weight, you have 3-5 years of experience in a similar role (see below)
– Ambitious, you will lead our editorial output and have a vision as well as the drive to get it there
– Informed, you have a nuanced understanding of – Gen Z/youth culture, digital trends, social media, and the related internet landscape: brands, fashion, beauty, music, lifestyle
– Investigative, you love to hunt down a story, dig for insight, and analyze new ideas and trends ahead of the crowd
– Self-starter, you're super organised, capable of working independently and managing multiple projects simultaneously
– Stellar writing skills, you have an intelligent, articulate style and love of language and creative wordplay, you'll be able to refine and push our agency tone of voice
– Creative and an innovative thinker, you're buzzing with new ideas, you think laterally, you're interested in new platforms and formats, you've got a good sense of humour and are always looking for opportunities to experiment
– Attitude, you're full of passion and ambition – no job is too big or too small
– Connected, you've got a network of industry contacts and you're able to leverage them for tips and insight
You might be currently be: a creative copywriter, an editor at a fashion or lifestyle magazine, a reporter on the internet/culture beat, a trend hunter or forecaster, or working in a research/insight/trends role at an agency. 
You're looking for: editorial freedom regarding all things youth culture, the opportunity to shape a division of the business, a dynamic female-first company with an incredible client base. 
Your responsibilities
You're responsible for the 'voice' and editorial output of the agency, whilst also supporting with copy-related aspects of our client work. 
The Digital Fairy own brand work (75% of role)
STRATEGY & PLANNING – defining and implementing our editorial strategy, setting targets, developing our audience (in collaboration with social team), pitching in new agenda franchises and content pillars, owning all aspects of our editorial output
BRAND VOICE – Defining The Digital Fairy 's editorial stance, personality and tone of voice
EDITORIAL EXECUTION – researching, writing and editing for our editorial franchises. Operating our agency 'newsroom' model, responding reactively to real world news and events. Leading industry-facing thought leadership, attending and reporting from events
KNOWLEDGE & INSIGHT – Keeping on the pulse of culture and up to date on the latest developments in youth culture, social media, digital, advertising/marketing, brands, fashion/beauty/lifestyle industries
SPOKESPERSON – Acting as a spokesperson and brand guardian – attending networking events, participating on panel talks and commenting on industry trends for PR The Digital Fairy client work (25% of role)
COPYWRITING – creative copywriting for live client briefs, e.g. developing campaign messaging, writing social post copy, developing tone of voice for new brands in collaboration with strategist
MISC – supporting with other editorial requirements around the agency – e.g. pitch decks to help sell in ideas, writing up case studies, participating in agency wide brainstorms 
Measures for success in this role are: 
– Quality of editorial output
– Engagement on editorial content
– Feedback from readership
– Growth of The Digital Fairy audience and database
– Generation of new business leads (secondary)